Registration of Wishes & Pre-paid Funeral Plans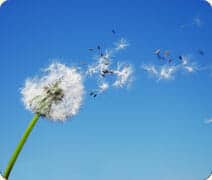 We can help you plan your funeral arrangements by registering your wishes now without any financial or legal obligations. This free service provides peace of mind, knowing that your funeral wishes have been recorded.
We ask you, would your family know what your funeral wishes were? Could they answer the following simple questions?
What do you want, burial, cremation, green funeral, other?
What type of service ? Any service, memorial service, wake, celebration of your life
What songs, messages, themes?
Who do you want to attend?
Visit the Dying Matters organisation for more information on how to talk about your funeral and why it makes sense to tell people what your funeral wishes are.
if you wish to go one step further and secure your wishes with a pre-paid funeral plan then contact us about taking out one of our "Independent Way" funeral plans, administered by Golden Charter. Further information can be found here at Golden Charter "Independent Way" Plans.
Talk to us and we will help you either to register your wishes (free service) or to complete a funeral plan.
Call 01273 736469 or 07789 174453 or email us