Alternative Coffins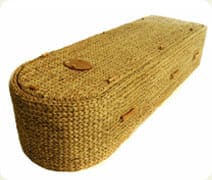 Below is a selection of our Brighton funeral director's eco-friendly range of coffins, made from natural and / or environmentally friendly sourced materials.
Wicker Coffins
Our main supplier and manufacturer of coffins made from sustainable materials is a company called Earth to Heaven. Their designs are not only pleasing to the eye but also soft to touch and due to their beauty, often becomes the focal point of the service.
Cardboard
Our cardboard coffins are sourced from Greenfield Creations. We have chosen this company to supply us, with their market leading, environmentally friendly, cardboard coffin which is made from 100% biodegradable cardboard and are stronger than other eco-friendly cardboard coffins, holding up to 23 stone (150 Kg).
Picture Coffins
In addition to our traditional, willow and cardboard range of coffins we are pleased to offer a range of picture coffins. They are covered in biodegradable paper or material wraps, with graphics printed using environmentally friendly inks.
Our Environmentally friendly Coffin Range
The Bamboo Coffin – From £499
Bamboo is from the grass family. Many species can grow two feet a day. When it's harvested it does not need to be replanted as it will grow a shoot from its extensive root system. Bamboo is an endlessly renewable resource.
This bamboo coffin is intricately woven and elegantly tapered.
It has a cream calico lined lid with cream interior, matching pillow and cover. The handles are woven rope and bamboo with a securely fitted lid.
Does not include floral decoration
This coffin is suitable for both burial and cremations.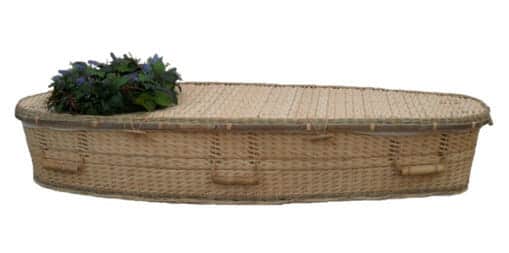 Rounded Willow Coffin- From £550
A beautifully softly shaped coffin, with woven circular handles and wooden toggles for fastening.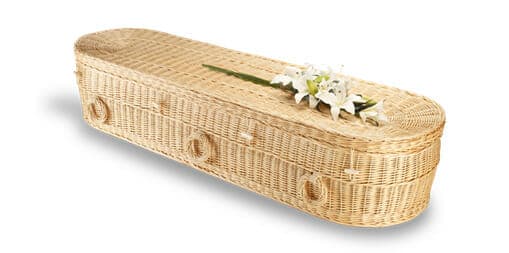 Traditional Willow Coffin- From £550
A more traditional style of coffin in willow with twisted willow handles and toggle fastenings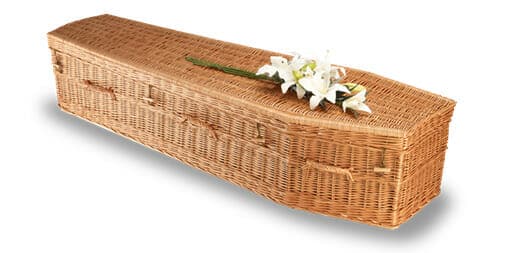 The Picture Range – POA
MDF with a choice of designs
(Please enquire for prices)
Roses & Fuchsias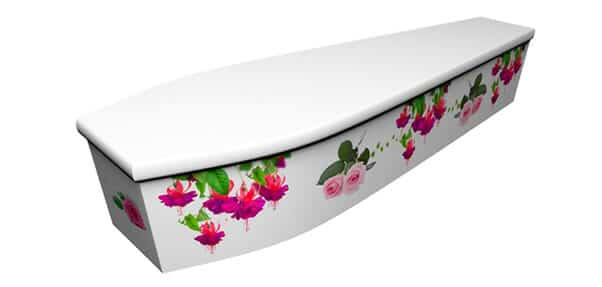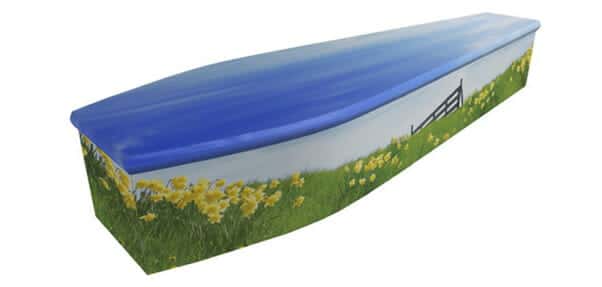 Cardboard Coffin- From £230
A simple and sturdy 100% natural and biodegradable coffin, which comes in white, green or wood effect (shown)
Appropriate for cremation, traditional and natural burials
Does not include floral decoration