Celebrant Funeral Service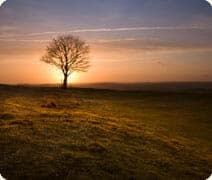 Rather than a wholly religious service, a part religious or non religious (secular) alternative may be preferred, depending on the wishes, beliefs and values of the deceased and indeed their family.
Philip is a trained funeral director and celebrant and a member of the Fellowship of Professional Celebrants. With his celebrant experience, Philip can help you to create a relevant and inspirational funeral ceremony, whether non-religious or part-religious.
Philip will help you create a meaningful ceremony, which focuses on celebrating the life that has been lived, whilst acknowledging the loss of a loved one, and still providing the opportunity to say goodbye, in an honest and significant way, that is in keeping with the beliefs of your loved one.

Should you decide that you would like Philip to create and conduct the service, you can be confident in knowing that you will receive the very best service and will be looked after by the business owner, from the very first point of contact through to the end of your funeral service – 'The very essence of a caring continuous relationship'
However, with the emphasis on choice, you may want someone else to prepare and / or conduct the service, perhaps another recommended officiant, or even a family friend; In which case, we can assist you in making any necessary arrangements that meets your family's needs.