Celebrant Funeral Service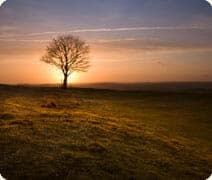 Rather than a wholly religious funeral service, a part religious or non religious (secular) alternative may be preferred, depending on the wishes, beliefs and values of the deceased and indeed their family.
Society is diverse and we understand that partially religious funeral services or entirely secular (non-religious) funeral services may be more suitable for the deceased, depending on their personal beliefs or indeed those of the family. Hence we can provide funeral services that are entirely non-religious, or just partly religious to suit every situation.
Our professional Brighton Funeral Director and official Funeral Celebrant is Philip; he is fully trained and registered with the Fellowship of Professional Celebrants. Thanks to his vast experience, Philip can aide you in creating a meaningful and uplifting funeral service, whether you opt for a secular or partly religious ceremony. If you opt to plan the funeral with us, Philip will be your constant point of contact, meaning you will never be passed around nor will any details be lost in translation.
Philip can help you in creating a service that celebrates the life of your loved one, a funeral ceremony where life is celebrated and cherished, whilst still respecting and revering the loss. This style of service can be conducted in line with the beliefs of the deceased to produce a truly personal remembrance. Philip can give you the opportunity to say goodbye without sadness, instead with positive memories and well considered readings.
The alternative service can work with either a burial or a cremation and can be conducted away from he cemetery and crematorium.  For example, we have held services in Woodlands, Natural Burial Grounds, local village halls and even in a local Pub.
Should you decide this style of service is appropriate; our Brighton funeral director and Celebrant can help you through every step of the way, from introducing you to the preliminary options all the way through to finally conducting the ceremony. You can rest assured that you will be truly well cared for and can contact Philip any time with concerns or ideas, the upmost will be done to include every single wish and request. You can relax knowing your plans are in experienced and capable hands and you will have the same Celebrant throughout the entire process.

You may also have a particular celebrant, friend or family member whom you would prefer to conduct the service. Of course all choices are entirely in your hands and we can also accommodate for any such outcome, all arrangements will be made to suit your personal preferences and decisions. We want the funeral service to culminate into the perfect goodbye for all those involved, so do not hesitate to contact us regarding any aspect of the service.