Ethical Trading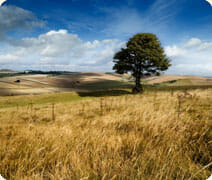 At Sussex Funeral Services our funeral directors believe that we have a social responsibility towards environmental protection.
Promoting eco-friendly trading does not mean that you can't have a traditional funeral, nor does it have to impact on your finances. It simply means that wherever possible, as a conscientious business, we will use responsible suppliers to provide our goods and service; suppliers who, like us, believe in ethical trading.

Our concern is making sure that we meet our client's needs. So with the continued emphasis on choice, we are able to promote an eco-friendly service that is sensitive to your needs and costs, as well as being sensitive to the environment.

So whether you choose to have a traditional funeral with a traditional wood veneered coffin or a contemporary funeral with a willow or other natural material coffin, we have taken steps to provide your chosen coffin using only those coffins with a commitment to eco-friendly and fair trade standards.
We are able to provide an audit trail to prove our sourcing decisions and the reasons why particular suppliers were chosen by us. We have taken all relevant precautions to carry out due diligence enquiries on our chosen suppliers and are proud to promote their goods and services.