Traditional Coffins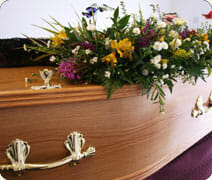 At Brighton Funeral Services our funeral directors are able to offer a range of traditional veneered or solid coffins, crafted using only sustainable, Forest Stewardship Council certified timber. Veneered coffins are made using oak, mahogany and elm style veneers, which are laminated on to chipboard or MDF.
Our chosen traditional coffin supplier and manufacturer is Bradnam's Joinery.
"Over the years Bradnam Joinery have earned an unrivalled reputation for producing the very highest quality coffins and caskets, made in house by our team of highly skilled craftsmen and women. Backed up with our prompt delivery service and first class customer care."
Like us, Bradnams look to sell only products made to the highest environmental standards, ensuring any choice is the right choice.
Click here for further information on our ethical trading policy.
A sample selection of our more traditional coffins
(Please enquire if you wish to see our full range, including solid wood coffins)
The Ardingly – From £350
Oak effect with double moulding and flat lid
(Our most popular coffin – The Ardingly, for its simplicity and finish)
Veneered Oak is available for a surcharge but oak effect are usually considered acceptable particularly when being cremations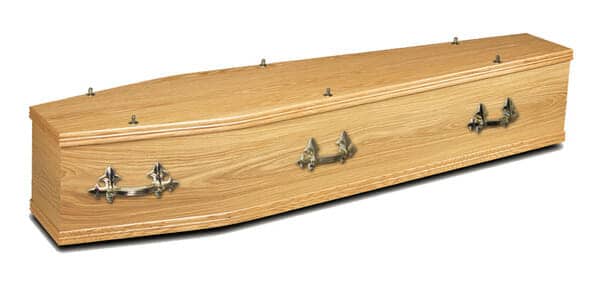 The Pevensey – From £475
Oak veneer with double moulding and raised lid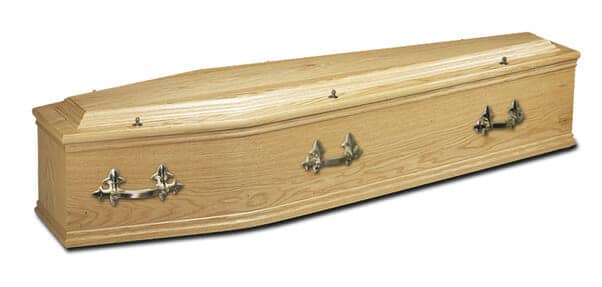 The Shipley- From £520
Oak veneer with double moulding, panel sides and raised lid – Sometimes considered more appropriate when considering for female)#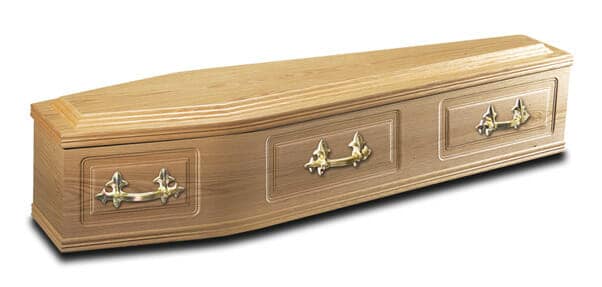 The Loxwood – From £545
Oak veneer, with single moulding, tudor rose decorated panels and raised lid
Some of our less traditional coffin range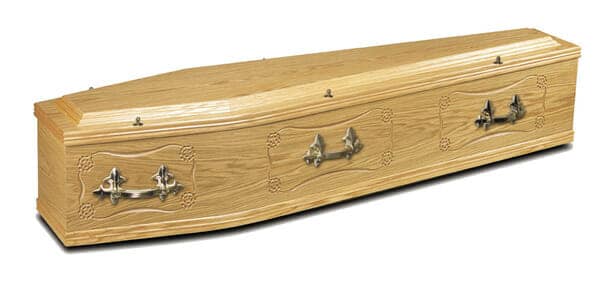 Some of our less traditional coffin range
The Plain White – From £450
A simple white gloss finish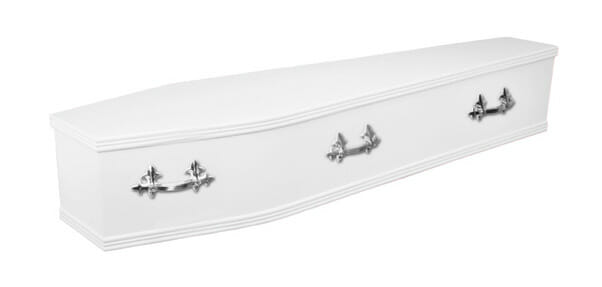 The Brighton Pine Coffin – From £550
A plain and simple pine coffin, which can be hand painted or left natural wood
Built by craftsmen from solid, responsibly sourced redwood pine.
To help the environment further, why not choose hemp rope handles?