About Sussex Funeral Services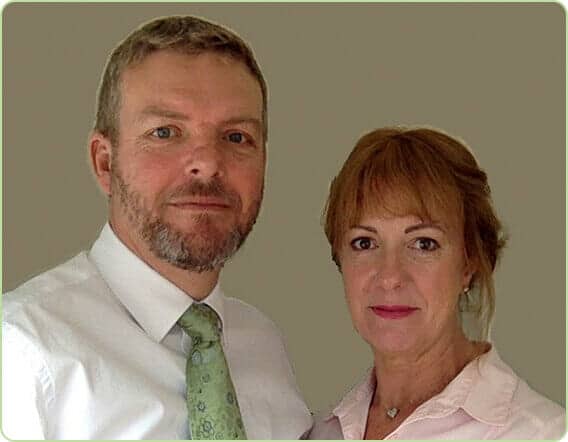 Sussex Funeral Services, an Independent Brighton Funeral Directors, is jointly owned and managed by Philip and his wife Sallie. The company provides funeral services to the communities of Brighton, Hove, Woodingdean, Rottingdean, Portslade, Shoreham and other surrounding areas from their office in Hove.
Philip Evans is an experienced Funeral Director, with a Certificate in Funeral Practice obtained from the Society of Allied and Independent Funeral Directors.
He and Sallie will provide you with a professional and dedicated service, will care for the deceased, with the utmost integrity and dignity, and help you arrange the funeral in the most sensitive and caring manner.
In addition to his 'undertaking' experience, Philip is also a trained Independent Funeral Celebrant (also known as civil celebrant or humanist), having completed a course in Funeral Celebrancy. He is a member of the Fellowship of Professional Celebrants.
Philip has also undertaken a course on "Awareness in Bereavement Care" with CRUSE Bereavement Care, in 2009. This course, combined with the celebrancy training, has provided Philip with the essential skills and experience needed to care for your needs and has enabled him to really understand loss and how bereavement affects those who have suffered the death of a loved one.
As an update in November 2021, as a commitment to continual learning, Philip has begun a course with the 'Independent Funeral Director College', to obtain a Diploma in Funeral Directing, which he hopes to complete in the summer of 2022. This qualification provide him with further academic proof of his experience and continued learning in the profession.
His wife Sallie works alongside Philip and assists with funeral arrangements, supporting families and their children through their times of need. Sallie offers the female approach in caring and supporting our clients.
Lastly, we should introduce our newest member of the team, namely Ben, who has been with us since March 2020, since the beginning of Covid. Ben has also just recently completed his Certificate in Funeral Profession training and is now working towards becoming an ordained Minister with the Church of England.
His time with us, contributes to his professional experience of looking after families in need of care and understanding. Having joined us at the beginning of the Pandemic crisis, Ben hit the ground running and has proven himself a worthy and valued funeral professional, and thus Ben compliments our of little team and will continue to be the main point of contact should you choose to use us.
But Philip and Sallie will continue to be at any first arrangement meeting with a family. Furthermore, Sallie will always supervise any requested viewing and preparations for such, while Philip will be the Funeral Director on the day of the funeral. So all three of us are very much involved with our families.